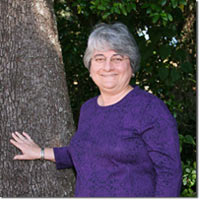 Antoinette (Toni) Henry
License# MA 3079
License# AP 718
Toni founded the The Health Center in 1979. It was the beginning of a lifelong pursuit to integrate holistic and western medicine. This was the natural expansion of her skills developed through a Masters degree in rehabilitation counseling, and Florida state certification in massage and colonic therapies. Her other training includes Upledger Craniosacral Therapy and Positional Release Therapy.
Through her efforts, the Health Center became one of the pioneer establishments to offer massage therapy in the Tampa Bay Area. This was before alternative medicine and body work was considered mainstream.
To expand her skills in alternative medicine and increase the services at the Health Center, Toni attended the Shanghai Institute of Chinese Medicine in Orlando and graduated in 1996. In the same year she was board-certified by the NCCAOM (National Commission on Chinese Acupuncture and Oriental Medicine). She is licensed in the State of Florida to provide Acupuncture and Chinese Medicine.
Toni is a professional who believes that optimal healing occurs when clients are greeted with a warm and relaxing environment where they can feel cared about as they receive their various treatments. She also feels that alternative and western medicine can be integrated to maximize holistic care.
Her multi-disciplined approach aims treatment at the symptoms of disease and the underlying cause because symptoms tend to reoccur if underlying health issues are ignored. Instead of trying to fit you into a rigid treatment model, Toni will tailor your treatment to fit your unique set of signs and symptoms. As your health develops and progresses, so will her treatments. That dynamic progression of energetic evolution manifests as healthy balance in body, mind and spirit.
To that end she has expanded the Health Center to include other professionals and provide extended therapy options such as Family and Individual counseling, Rolfing™, and Phoenix-Rising Yoga therapy.
Associations: